Whether you are planning months in advance or are scrounging for recipes the night before, here are my top picks for Thanksgiving side dishes.
They're 100% vegetarian because the last thing you need to bring to a holiday party is more meat!
1. Pear Bruschetta
I used to think end of tomato season meant the end of bruschetta until the following year. But this autumn twist on the dish is bursting with fall flavors and fresh ingredients.
These are great for a crowd and you can even mix the pears the morning of and then assemble right before your get together.
A Perfect Thanksgiving App
As far as Thanksgiving recipes go, these are the essence of simplicity and put a fraction of the dent in your pocketbook compared to the holiday bird.
(not to mention they'll be gobbled up in a snap).
Easy & Pocketbook Friendly
Let's talk about dessert for a minute. As much as I love making pie (it's a lot) sometimes the timeline doesn't allow for it.
That's where Pecan Bars come in. The crust is a cinch, and you can pre-cut them and set them out after your meal.
Pecan Pie Without The "Pie"
I know I know, the holidays are about indulgence, but having a few nutrient-dense healthy options around are a must.
You'll be surprised how fast Thanksgiving or Christmas side salad will go in the midst of mashed potatoes and stuffing.
These rolls will make you the hero of any holiday get together.
They are soft, buttery pillows that melt in your mouth … FAST.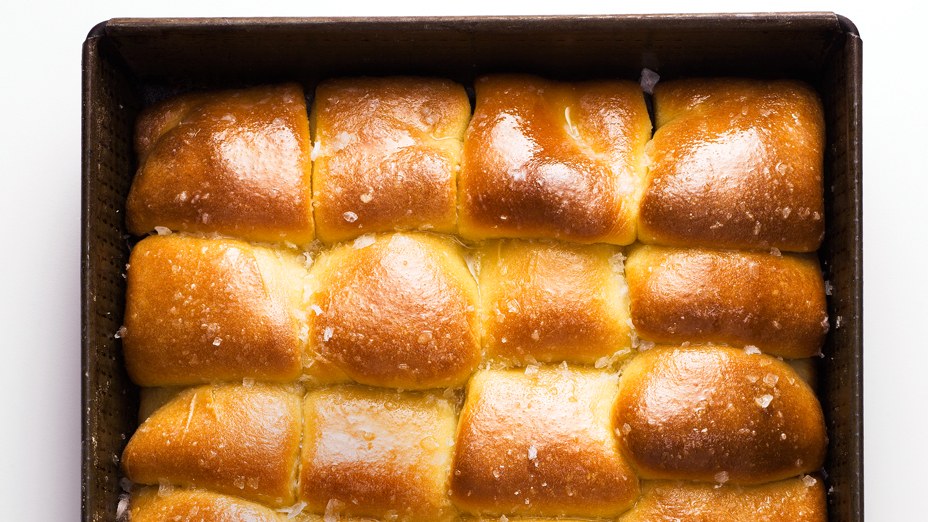 For sopping up gravy and making post-Thanksgiving sammies.
What are your favorite holiday side dishes? Let me know in the comments!